where i used to live
:(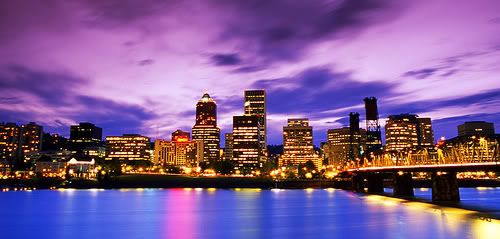 so today i woke up at 9 and hopped right in the shower so then i was naked and wet.
and your probably thinking,weiiiiirddd. The night before at about 10pm i got on xboxlive and told james and nick we were going skatin in portland tommorow and it would be so fun.
so we did.
nick had a broken board and pondered at what he could do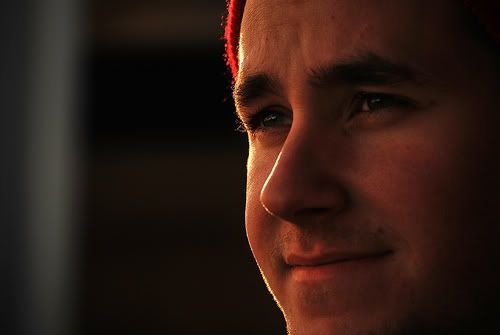 We called cals pharmacy and no one picked up
so we went over to industrial ride shop in the mall.
for the 2nd time in a row i got a stupid guy trying to sell me stuff i dont need.
the first time was this kid with glasses who was trying to sell me an 8.25 toymachine and said
"yeah dude, all my friends can tre-flip perfectly on it" and nick lund said in a smirky dick way
"your friends brah? your friends can tre flip" and it was awkward cause we saw him later in the week at our park and he was trying to do impossible up the step-up
the 2nd guy(today) walked into work after we had nicks board set up and me and james started talking about A HAPPY MEDIUM and how it was the best video in that shop
the guy with a dgk shirt,giant dc's and dc hat and a stud belt then replies too us
"oh have you seen fully flared yet"?
wtf kind of answer is that
yes.i have
cause im a human
geeeze
james chuckled and the manager kind of laughed
a second later i said, well have you seen a happy medium and he looked confused and said yes?
and then all of a sudden was like "have you seen almost round 3 yet? and i said YES like 4 years ago.shiiiit.james then bought a taildevil,which he made look awesome.but
i then lost all respect for the only shop that looked decent in the mall
we walked out and then started on our way to portland
we got on the max, james 360flipped with his taildevil,sparks a-flew and we kept skating.
we stopped for a bridge shot and got probably the fakest picture ive ever taken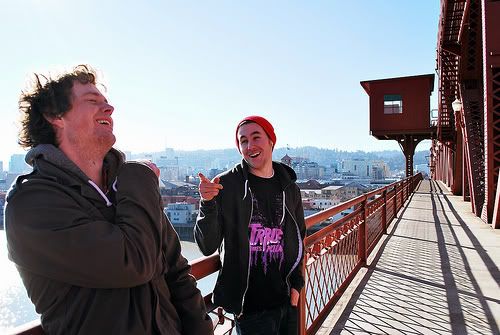 we then went to nw 23rd and i got hustled for a dollar by a little kid and nick and james said i was too nice and i wasnt man about things
it sucked i came to a realization that i was a pussy in a way and then we went to get pizza at escape from new york and there was the sign from god.
ERIK IS A BIG PUSSY!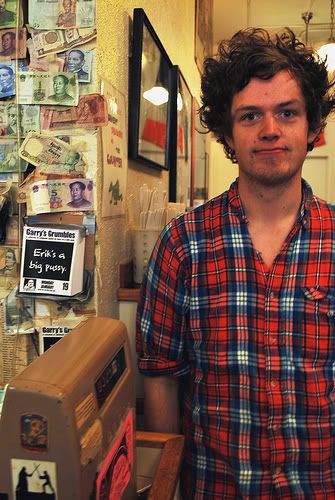 so of course we got a photo
we went skating through the day and went to a ledge by the suuuuppper secret nike park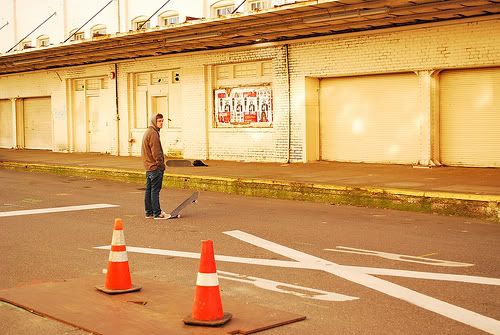 NICK DID AN OLLIE AND THEN A BACK-NOSEGRIND!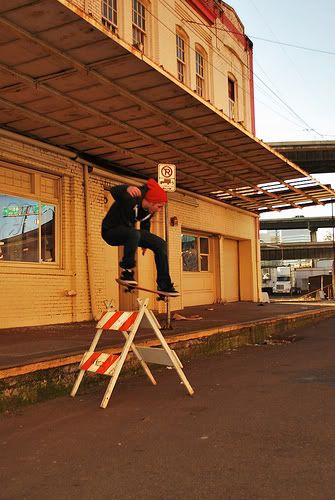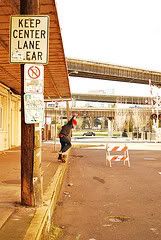 he was so psyched on his skateboard maneuver he performed on his official GIRL (RED) skateboard that he posed for the campain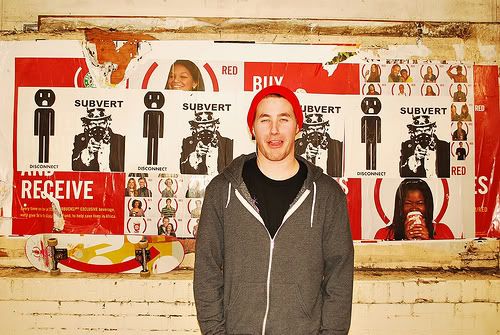 GOOD FOR YOU NICK!
and then we kept skating
but then stopped to get a photo outside that super secret nike park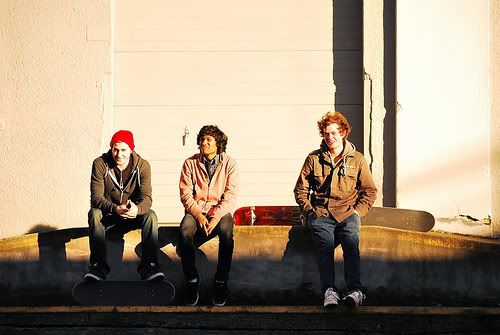 im sure john motta's been here
but then
we ran into compton who didnt even say hi....(jerk)
compton kickflip backside noseblunt
from
eriKeating
on
Vimeo
.
i filmed this too.
a nice high five would have been nice
but oh wells.
but anyways
earlier that day somehow the joke of the day was
IN THIS ECONOMY!
examples of the joke.....
HOW can you give away money!?
in this economy
i stubbed my toe.
IN THIS ECONOMY!?
pretty much anything, tack on IN THIS ECONOMY?!
and you have a joke only the three of us can understand.
we started going home and eventually got to the max stop at ikea and went to skate a bank to wall
unfortunately there was hella rocks and dirt from the snow storm and this happened to james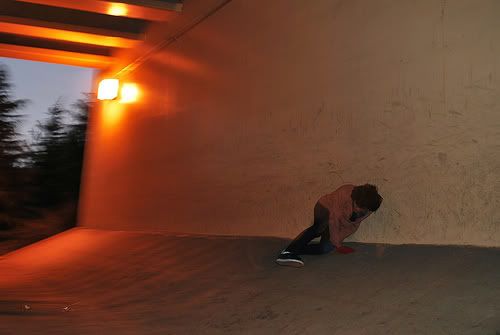 we laughed when he hit his head
we eventually went home and now im writing this useless blog that no one will read
SHIIT GUYS TELL YOUR FRIENDS!
ima be famous someday
but in this economy!?
yeah you dont understand
gooodnight