AKA
"Bruno: Delicious Journeys Through America for the Purpose of Making Heterosexual Males Visibly Uncomfortable in the Presence of a Gay Foreigner in a Mesh T-Shirt"
HOly gosh this movies hillarious. I almost threw up and was crying at one part of the movie and it was the funniest yet most grotesque thing ive ever seen. hahaha
it was so damn funny.
I went and saw it with fat jamo,john and sam. I had a weird depressing breakdown before the movie and i was stressed out and went home and on my way home there was 10 cops going down McGillvary and i was like oh SHIIIT! my neighbor finally went crazy and killed his family.But fortunately that wasnt the case. I stopped being sad,went back to the theatres and we walked in and literally everyone knew jamo and were loving him for some weird reason and it was ridiculous how many kids from my old church were there.
It was kinda ironic.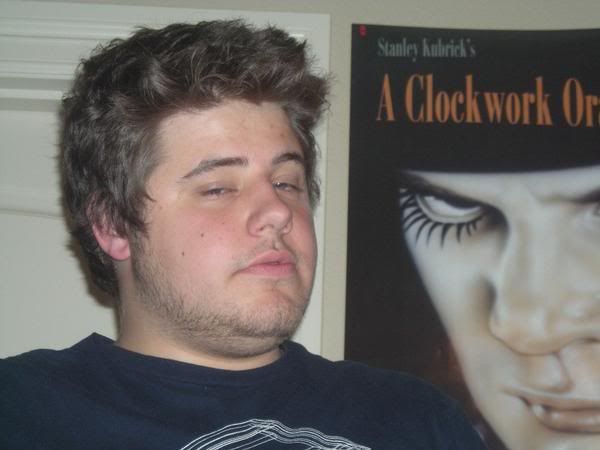 (People love Him for a reason god doesnt even know)
The movie was so funny though,ive never laughed so hard,yet felt like throwing up at the same time in my life,and this happened multiple times in the movie.
I never knew imaginary oral sex could be so damn disgusting yet funny and the tv show he creates has the funniest and random and gross ending ever.
Its funny as hell and i recommend everyone see it unless your uncomfortable with your sexuality or a redneck or have no humorous emotion or go to westboro baptist church,or hate austrians..
so funny though
yeah, so i guess before the movie i over heard a girl talking about those cops and i guess a guy was in a highspeed chase and he got on the freeway and ended up flipping and i guess it was crazy. this was all by my house too,crazy and as we left the theatre jamo was introduced to some "BROS" by random chicks he knows and if he didnt have us as friends he would most definately be the coolest kid in vancouver.
I also heard Alex Shannyhan got burnt really bad so i feel bad for her and hopefully she gets better soon cause that really sucks. I think ill make her a sharpie painting or something.
Feel better ALex!
well good movie, the night was better that when it started, i got to eat du's today so that was nice, so now ima sleep and wake up, search for a job and go to the park. Maybe ever take a run. I feel like im getting fat. : /
yeeee!